Pond's first nationwide Big Beauty Sale gives consumers a chance to experience Pond's revolutionary skin care products.  For a limited period only (from August 15 to September 15, 2009), get as much as 70% discount on Pond's products!
Refer to product list below with its corresponding price discounts: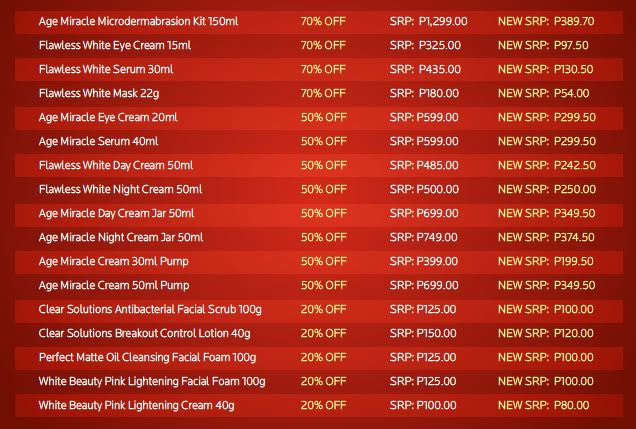 So what are you waiting for? Hit a bargain on Pond's products now!