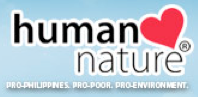 Why are organics better?
Advocates say organics production is earth-friendly and kinder to animals.  Also, a US study by The Organic Center says that nutrient levels in organic food averaged 25% higher than in conventional food.
However, consumers who would like to patronize organics are usually faced with the dilemma of higher prices.  But, with affordable quality organics brought to us by Human Nature Philippines, the debate is over!  We all now can definitely go for organics!
Human Nature organic hair, facial and body care products are now available at a price that's affordable for almost anyone. These products are so much cheaper simply because producers  "greatly reduce the usual profit margins".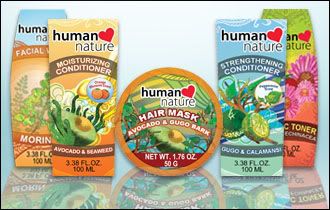 Some great testimonials on Human Nature organics (taken from their brochure):
Mayenne Carmona / Columnist, Philippine Star – …because I abuse my hair with hair dye, blow dry, and use mousse, gels, and hairspray, I bought all the organic hair products, including the Mango Butter Intense Moisture Hair Mask.  After just one use, I noticed a lot of improvement in my hair.  If you have dry hands and feet, the Bee Propolis and Carrot Hand and Foot Salve is recommendable.
Marc Laurenze Celis / Style & Grooming Writer – …Human Nature's Aloe Vera and Guava Facial Wash.  It works well with guys and their big pores and doesn't damage skin – it's all natural, all within the budget, and helps poor communities, too!
Jaz Montelibano / Telecom Executive – …I have very dry, sensitive and allergy prone skin and could only use hypo-allergenic brands that are usually very thick or expensive.  The Sunflower Seed Beauty Oil is perfect – I use it daily around my face especially the eye area.  It properly moisturizes with its LIGHT consistency, "hindi malagkit" at a VERY affordable price!  The Peppermint Strengthening Shampoo is my second favorite.  I love the minty tingling sensation on the scalp and it gives my hair volume.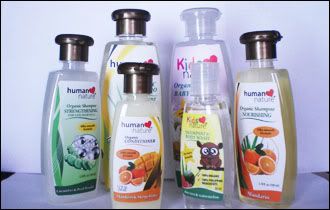 Producing world-class Philippine products is Human Nature's way of loving the country and lifting many Filipinos out of poverty.  Since every ingredient used comes from Philippine farmers, every product is helping the Philippines rise!  One will find a sense of peace and purpose knowing that Human Nature affordable organic personal care products have a positive impact on our country and our planet.
Gandang Kalikasan Inc and Human Nature  were created by Anna M.Wilk and Camille Meloto, two of the daughters of Tony Meloto, founder of Gawad Kalinga (GK). GK has already transformed more than 1700 slums in the Philippines into beautiful, peaceful communities that are on their way to becoming productive too.
Gawad Kalinga is recognized globaly as a world class Filipino movement for nation building by everyone from Harvard University to the National Institute of Education in Singapore. GK won the Magsaysay Award, Asia's Nobel Prize in 2006.
For orders, you may check out their site: www.humanheartnature.com