Congratulations to MICHAEL G. BALOY for winning the main prize of OAKLEY Fives Sunglasses!!!
Michael's entry on "Why OAKLEY Polarized lenses are the best" was chosen based on the uniqueness (poem style) and skillful representation thereof, not to mention the number and quality shares he made for this freebie promo of Hit A Bargain!
Once upon a time,
My sister spent a dime,
I asked her the reason why,
she told me, "it fits my style!."
Yet there was another time,
My mother spent a dime,
I asked her the reason why,
She told me, "For my eyes to be just fine."
At first it was hard to understand,
Why this thing in our house so abound,
Hence I sought for what they've found,
In this thing, why all are fond?
Durability, comfortability,
Clarity and superiority.
These all vanished my concerned ambiguity,
And came to realize that I've been such a pity.
This thing – THE Oakley Polarized Sunglasses,
Behold! They are not just your ordinary polarized lenses,
Each feature shows scientific traces,
To bequeath your eyes with loveliness and optimum defenses!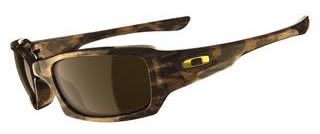 Congratulations too to the winners of the 2 consolation prizes of Gift Certificates (for apparel, footwear and accessories only) worth P1,000 each as follow:
1. ROSALIE CONCEPCION
2. APRIL PAZCOUGIN
An email notification will be sent to the winners! Thank you to all who participated in this promo!