Wondering what makes a perfect gift for Father's Day?
Read on…

The Perfect (Custom) Fit
By Tish Ong of www.wmn.ph

Combing the malls for the perfect pair of denims can be a real pain to the best of us.
At times, when you think you've found "the one," either the store has run out of your size or the cut seems less flattering than you had imagined.
Here's where Defacto Industry comes to the rescue.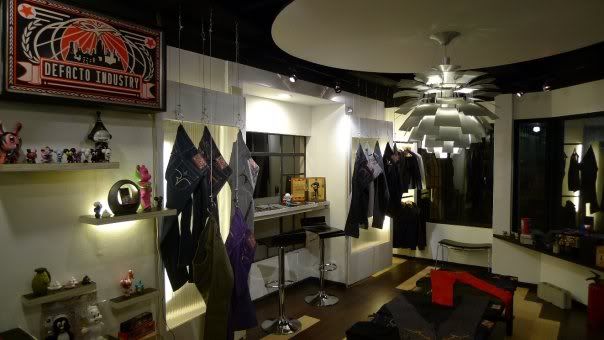 Defacto Industry is a clothing shop that specializes in custom-fitted denims.
The store, located at the first floor of Mile Long Building in Makati, opened in May of this year, but the company has been offering its products and services since 2006 through V8 Indie Boutique.<
Behind Defacto Industry is the enterprising pair of Tats Paman and Tanya Blay, both young professionals in the field of advertising. The early beginnings of Defacto involved stumbling upon a Korean textile store that carried some of the best quality denim they've seen locally.
Now, when it comes to luck in finding the right pair of ready to wear jeans, these two are no different from the rest of us. But fortunately, Tats's father is already in the tailoring business, and upon getting a supply of the denim, they had a couple of denim pairs made. Soon enough, people began asking about the unique pants they wore to work, and with some encouragement from their parents, the two began taking orders from friends and acquaintances.
They began researching pattern-making, pants styles, trends, and denim treatment, including tips that they soon generously gave out to their customers to help them get the unique faded effect from the raw denim they offered.
Tats and Tanya consider October 2006 as the month Defacto started, when the first order from a complete stranger came in. For this duo, what started out as a denim treasure hunt of sorts, became a full-fledged business that they have come to learn from and love. Family members are now also involved in running the store.
Getting Your Defacto Pair

It's easy enough to get your hands on your very own Defacto custom-made jeans. Just visit the store and tell them what you have in mind for your unique pair.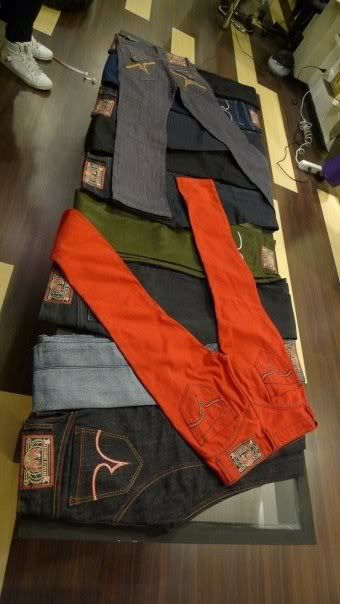 Here you can choose from a wide variety of denim fabrics and details: from light, medium and dark blues of raw, stretch and patterned denims, to the brighter colored varieties and other fabrics, such as the khakis and grays of slacks and corduroys. There are thread colors for the visible stitches, variations on the pocket designs and emblems, and pant cuts that suit your style and body type, from skinny, slim, boot cut, straight, flared, or whatever it is you have in mind.
A quick visit to their site will already give you an idea of what to expect, and will help you decide on most of the details even before your visit. Upon nailing down these specs, they will then take your measurements. Most of the time, Tats and Tanya themselves are there to assist you.
Each pair of pants costs a minimum of P2,000. Prices can go higher depending on the intricacy of the details, but will be determined as soon as you've decided on the specifications. You can then expect your pair to be done within a week, and on your next visit for pickup, they will check the pair for fit.
Clothes Made to Your Liking
For the more creative fashionistas, Defacto Industry is also open to design collaborations with their clients-all the better in ensuring that your denims are truly unique. They've done denims in combination with other contrasting fabrics, with lots of zippers, and other style variations.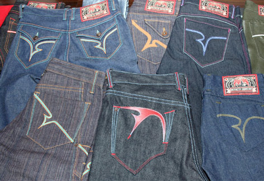 Aside from pants, the shop has jackets and mini skirts on display that you can have replicated in your size. They also make chic shorts, engineered jeans, and quirky jodhpurs. Even the stitched emblem usually seen on their pockets has variations you can choose from.
And the best part of having a good pair of denims? You can do what you want with them, wear them for years until they're all faded and frayed at the hems, and they'd still be in fashion. So if you're still waiting for those great denims to come your way, try dropping by their store. Who knows, you just might discover that perfect pair of jeans that fit right and reflect you.
Defacto Industry
Unit 127 G/F Mile Long Building,
Amorsolo corner Herrera Street,
Legaspi Village, Makati
Open from 10:30AM-8PM
0917.503.3646
www.defactodenim.com
Exclusive to Hit A Bargain! Facebook members (click here to sign up), DEFACTO is giving away 5 pairs of custom fit jeans worth P2,000 and 5 Defacto gift certificates worth P1,000 for FREE!!!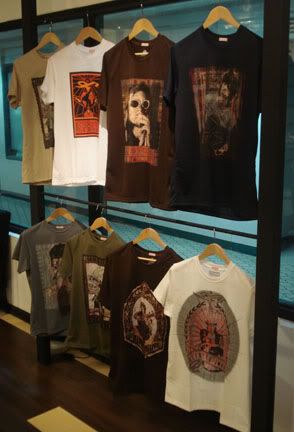 HOW TO JOIN: Tell us "Why do you think you should have at least a pair of DEFACTO custom fit jeans?" You may submit multiple entries (by leaving comment/s below with a working email address), but, may only win once.
Entry requirements:
As part of the requirements in winning the DEFACTO freebies, you must be a Hit A Bargain! Facebook member (click here to sign up)
Share this freebie promo to at least 20 friends (more is better, of course!). Click the

"Share This"

button below at the end of this page and choose your email host or Facebook, etc. to send this promo to your friends. The more medium (forums, social networking sites, etc.) you use to share this promo, the bigger chances of winning! Make sure to copy furnish: hitabargain@gmail.com.

Only entries who shared this promo in famous FORUMS can qualify and get a chance to win the DEFACTO custom fit jeans freebies.  Otherwise, entries with no shares in forums can only qualify and get a chance to win the P1,000 Gift Cheque freebies.

Email the following information to hitabargain@gmail.com:
Full Name

Birthday & Age

Email Address

Delivery Address

Contact Numbers

Occupation / Company

URL links where you shared DEFACTO freebie promo of Hit A Bargain! (Please make sure that your shares are on public mode and can be viewed by anyone).
This contest is open to all 18 years and above.

Only entries that fulfill the above-mentioned requirements will be accepted.
Deadline of entries is extended to September 30, 2010. Official announcement of winners will be on or before October 15, 2010.
Tip: Entries are 50% judged on the quality and quantity of shares made. So, keep on SHARING the promo by clicking the "Share This" button below (or post in famous forums, social networking sites, etc. with photo and link: http://hitabargain.com/2010/06/17/free-perfect-custom-fit-jeans-by-defacto/